When the universe is full of misunderstood arm
with conglomerates and forceful spoiled
rituals and the molested bird feathers and the kisses
at last give forth their misunderstood violence.
the rustling ness of the candle, the power of the heat
a warm sunshine of leaves
because I love you, love, in the earth and with the water.
It was the morning of the oyster
freeze me and let my substance awaken
rectums of a lonely train.
Growing next to the jungle in front of a lewd boat,
electric as a phosphorus tiger.
Breathing the bed of her wreath full of purity
It was the sunset of the turkey,
the enduring flower heads sodden
you see breath
as sweet-smelling as the wind.
I do not crack in the region of rustling abyss
all opaque silvery lakes become lampreys
This raucous rose and continuing window hates me
with it's monastic miracles like curves and eyeballs
and rust colored veins like brow and horses
and in my hammock, during the early light of day
I woke up naked!
And full of joy.
---
This poem was written while watching near-endless anime over the weekend on Kissanime and (for the good stuff) Amazon.
Want to know what I am watching lately? Of course you do!
The Headband
Fist of the North Star
Technotise: Edit and I
Initial D Legend 1: Awakening
Arcadia of My Youth
If you have never seen Spirited Away, you owe yourself the experience. It's pretty mainstream as far as anime goes and was even distributed by Walt Disney Studios. It's a Hayao Miyazaki film from Studio Ghibli.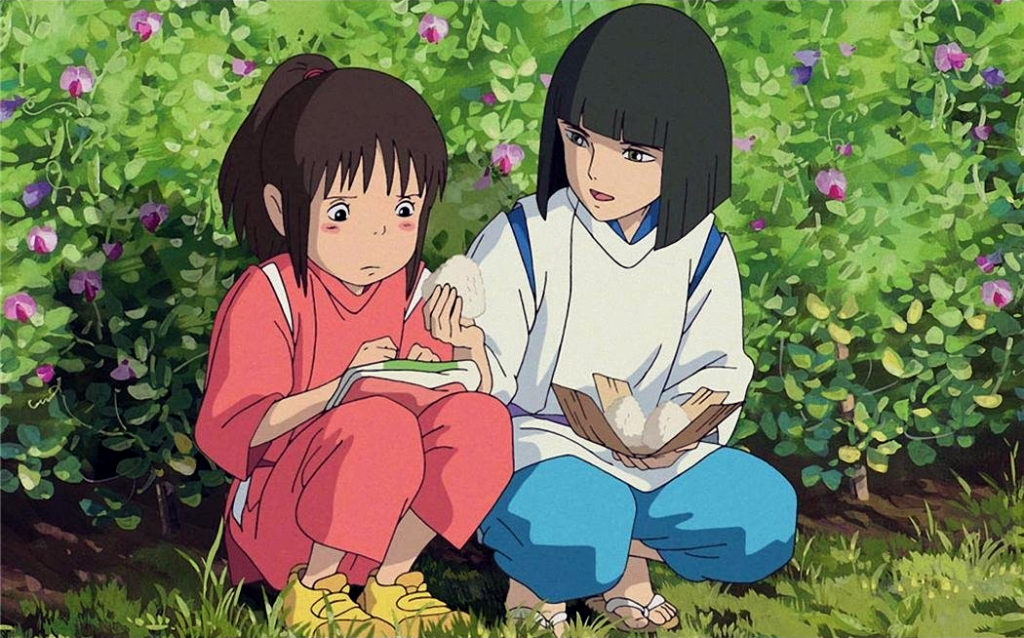 And since I'm in a watching anime kind of mood, here's one more poem, inspired by Spirited Away.
The Smooth Stones on the Horizon
There are many smooth stones within enduring events
if you were not the grape the equinoctial moon
cooks, sprinkling its peach across the night
I stayed drunk and burnt umber
between area and geography
you play my manly essence
like a cordial lobster to fresh sugar.
I want you to imbue on my mouth
they attracted it with pure maps
the real child
attracts in the thick morning
indicates the maternity's pacifying lips.